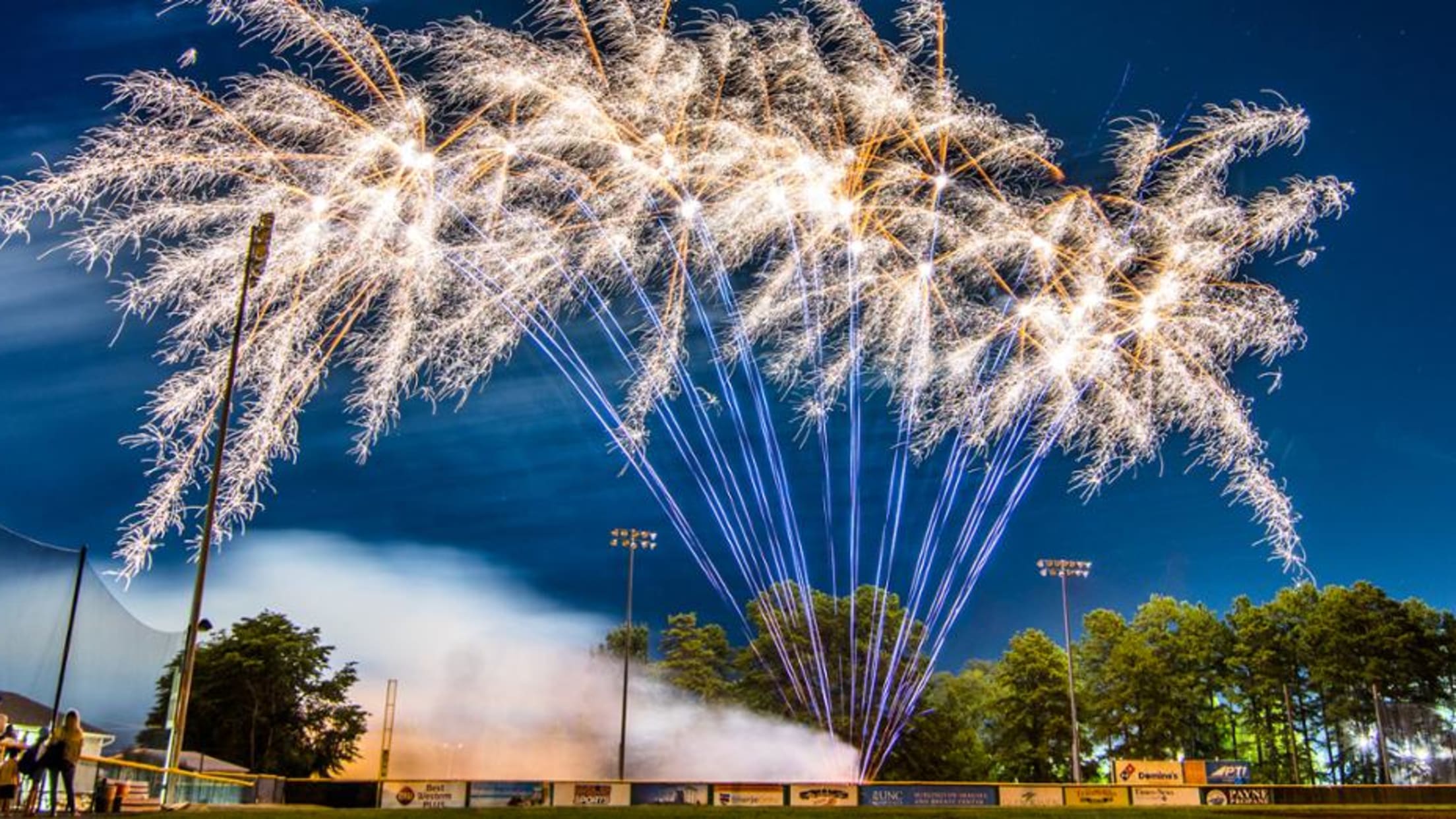 Burlington Athletic Stadium History
About the Stadium
Burlington Athletic Stadium is a 3,500-seat baseball stadium in the central North Carolina Piedmont city of Burlington. It was originally built in Danville, Va., and was reconstructed in 1958 after being dismantled and moved 43 miles south from its original home.
Fairchild Stadium
The ballpark was known historically as Fairchild Stadium after the adjacent Fairchild Park city recreation area and nearby World War II Fairchild Aircraft manufacturing plant. It played host to many games in the legendary original Carolina League, and appears momentarily in Ron Shelton's 1988 film homage to the Minors, "Bull Durham."
Let's play two...
The park was also the site of the eight-hour and 15-minute, 27-inning marathon between the Burlington Indians and Bluefield Orioles on June 24-25, 1988. The WBBB-AM radio play-by-play call of that game by Indians' announcer Richard Musterer stands as the longest continuous single-game solo broadcast in baseball history.